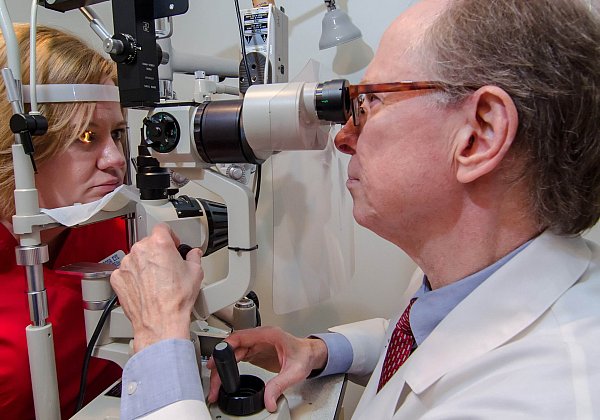 Medical Eye Care
Dr. P. Duncan Roy Jr.

A caring doctor of optometry, Dr. Roy, has the training and experience to guide you through all aspects of your eye care needs. He will always treat you with compassion, dignity, and respect. When you choose Dr. Roy as your eye care professional you will be cared for the old-fashioned way, with kind, gentle professional eye care, honest service, and commitment to excellence. This trademark patient care has served Dr. Roy's patients well for many years, and you can rest assured your eye care needs will be treated in the same meaningful, caring, and thoughtful manner. Dr. Roy will provide you with individualized eye care services designed to meet your needs.
Vision Care
Effective Sept. 1, 2023

Dr. Roy is currently seeing patients on select Fridays
by appointment only at the following location:

inVision Ophthalmology
(Hayes Eye Center)
Young Choi, M.D.
16233 US Hwy 280
Chelsea, AL 35043

To schedule an appointment with Dr. Roy call

(205) 672 - 2020 or (205) 678 - 2020
IMPORTANT PATIENT UPDATE
Going forward when seen by Dr. Roy you will be a patient of inVision Ophthalmology.
Selected information from Dr. Roy's prior examinations of each patient will become the foundation of the new record
in the practice at inVision Ophthalmology (Dr. Choi and his associates) and in particular Dr. Hayes' Chelsea office.
TESTIMONIAL
"Dr. Roy is the most thorough eye doctor that I have ever used. I now live in a neighboring state and drive 2 1/2 hours instead of trying to find someone here. He is very knowledgeable and has helped me to get through several scary things with my eyes. I recommend him to the highest degree. His office is small and his staff is friendly, courteous, helpful and professional. You won't be sorry that you use him for annual or ongoing optometric assistance." ~ Anonymous Patient, 5-Star Review, Ratemds.com